Digital Collections and Online Exhibitions
The college archives preserve the history of Washington College, the lives of its students, and the community of which it is an indelible part of. Our goal is to make these materials available for the faculty and students in order to enhance their educational experience. We also want to extend this outreach to the community and researchers. We are actively investing in the digitization of our unique collections and are regularly adding materials in support of the research and educational activities of the college. Please check back regularly to see the new additions. Here you will find photographs, manuscripts, ephemera, artifacts, and numerous materials related to Washington College.

Our Online Exhibitions highlight and bring context and connection to our collections. We hope that you will enjoy these exhibits and want to delve deeper into the archives.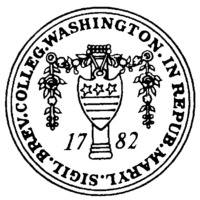 Miller Library
Archives & Special Collections
300 Washington Avenue
Chestertown, MD 21620
Main Desk: (410) 778-7280
Lindsay Sheldon
Head Archivist, Director of Technical Services